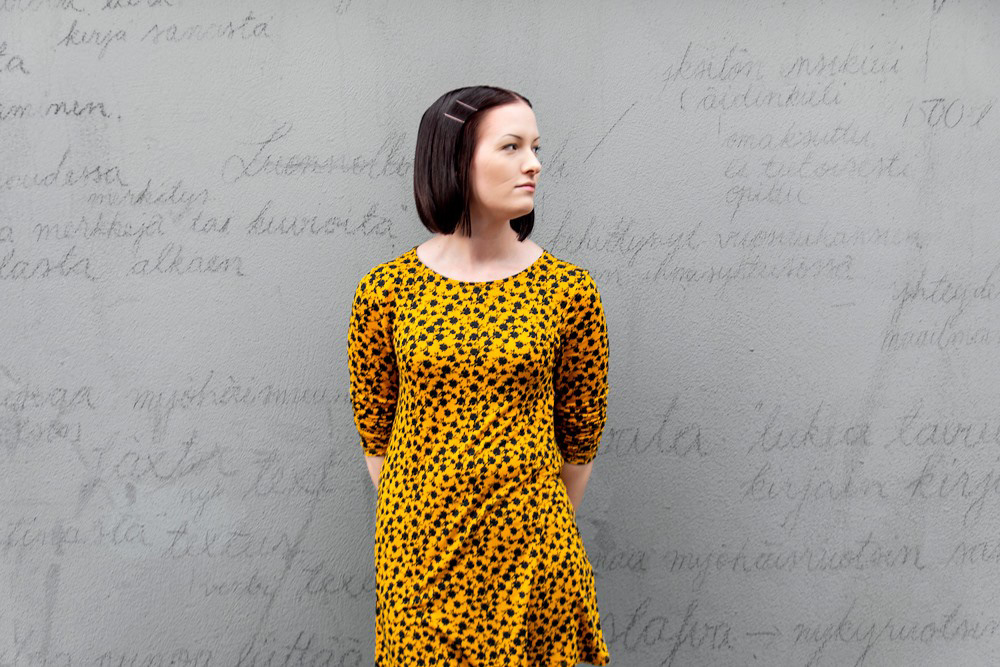 My name is Mari Järvinen, I am a Finnish visual artist. I started my visual journey around 10 years ago as a graphic designer and picked up photography later on. I studied photography in Voionmaa institute from 2014 to 2015 and that's when I fell in love with the more artistic approach on photography. Being surrounded by nature back then, my early work was minimalistic nature photography.

After moving from a smaller city to a bigger one here in Finland, I started getting more interested in the city around me and today my photography focuses on capturing the urban environment and its interesting details. Minimalism is still apparent in my work, but for the most part I tend to have a more abstract approach on photography. I'm always on the lookout for things in the city that most people wouldn't notice. I travel around the world's cities taking close up photographs of buildings and different kinds of textures and surfaces.

What I love about abstract style, which is my favourite style as an artist, is the picturesqueness of it. Photographs at best can look like paintings, which can make the viewer second guess on how the artwork has been made. Abstract art also has a different meaning to different people which I find interesting.

There is art everywhere around us, you just have to stop and notice it all.


Olen Mari Järvinen, tamperelainen taiteilija. Aloitin visuaalisella alalla noin kymmenen vuotta sitten graafisena suunnittelijana ja myöhemmin mukaan tuli valokuvaus. Opiskelin valokuvausta Voionmaan opistolla vuosina 2014-2015 ja silloin löysin taiteellisemman näkökulman valokuvaamiseen. Asuessani silloin luonnon ympäröimänä, varhaisimmat tuotokseni silloin olivat minimalistisia luontokuvia.

Muutettuani pienemmästä kaupungista isompaan, aloin kiinnostumaan enemmän kaupunkikuvaamisesta ja nykyään keskitynkin kaupunkiympäristön ja sen mielenkiintoisten yksityiskohtien kuvaamiseen. Minimalismi on edelleen läsnä töissäni, mutta pääosin kuvaan kaupunkia abstraktimmasta näkökulmasta. Etsin ympäriltäni asioita, joihin useimmat eivät välttämättä kiinnittäisi huomiota. Matkustan kaupunkeihin maailmalla ja otan lähikuvia rakennuksista ja erilaisista tekstuureista ja pinnoista.

Abstraktissa tyylissä, joka on itselleni tärkein tyyli taitelijana, viehättää eniten sen maalauksellisuus. Parhaimmillaan valokuvani voivat muistuttaa maalauksia, joka saa katsojan miettimään millä menetelmällä teos onkaan tehty. Abstraktilla taideteoksella on myös erilainen merkitys eri ihmisille, joka on mielenkiintoista.

Taidetta on kaikkialla ympärillämme, täytyy vain pysähtyä ja huomata se kaikki.